NEW RELEASES
for the week of July 24, 2015:
Amy Helm: Didn't It Rain  
Blessed with a commanding, deeply expressive voice and an uncanny songwriting skill that instinctively draws upon a deep well of American musical traditions, Amy Helm delivers a timelessly powerful statement with her debut solo album Didn't It Rain. The spell-binding dozen-song set is rooted in first-person experience, love and loss on such emotionally resonant originals as the smoldering first single 'Rescue Me,' the hushed, lilting 'Deep Water,' the meditative 'Roll Away' and the stark, haunting 'Wild Girl.'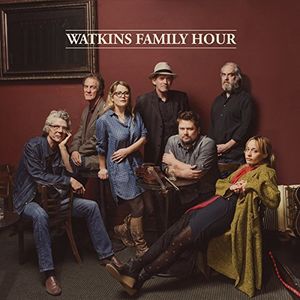 Watkins Family Hour
 – an acclaimed musical collective featuring siblings Sara and Sean Watkins along with Fiona Apple, Benmont Tench, Don Heffington, Greg Leisz and Sebastian Steinberg – will release their debut, self-titled album on July 24. Additionally, in celebration of the release, the collective will take their 'variety show of epic proportions' (Los Angeles Times) to cities across the U.S. this summer kicking off with a performance at the Newport Folk Festival. Watkins Family Hour, recorded live over three days in the studio of their friend and producer-engineer Sheldon Gomberg, captures the freewheeling spirit of the collective's live shows. An all-covers affair, the album additionally includes Sara leading vocals on the Grateful Dead's 'Brokedown Palace,' Sean essaying Roger Miller's wistful 'Not In Nottingham,' from Disney's 1973 animated Robin Hood, and Apple singing 'Where I Ought To Be,' originally performed by Skeeter Davis.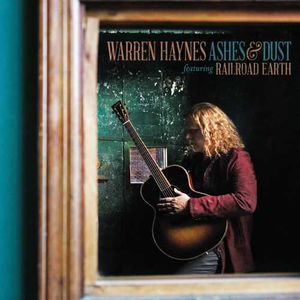 Warren Haynes: Ashes & Dust    
solo album from Warren Haynes (Gov't Mule, The Allman Brothers Band) that features acclaimed string band Railroad Earth. Guest artists on the album include Grace Potter, Shawn Colvin, former Allman Brothers Band co-conspirators Oteil Burbridge and Marc Quinones, and Mickey Raphael. The first single "Spots of Time" was co-written with long time Grateful dead bass player Phil Lesh.
The Bootleg Honeys: Tribute to Kate Wolf
On February 21st, 2015, The Bootleg Honeys spent a sold out evening sharing their music with 60 of their closest supporters.  Along with a set of our original tunes, they also played a set of some of their favorite Kate Wolf songs.  Engineer and drummer Mark Tarlton recorded the show on a four track Zoom recorder to serve as a memento of the night, but when they heard what he had captured, they knew they couldn't keep it to themselves. There was some magic in the air that night at the Gypsy Cafe…
Joe Satriani: Shockwave Supernova     
Recently, during the final performance of his two-year Unstoppable Momentum tour, Satriani had an epiphany; he found himself, "playing the guitar with my teeth an awful lot. I thought, 'Why are you doing this?' It's as if something else, or somebody else, was driving me to do it." Satriani seized upon this moment of self-realization as the springboard and creative center for his alter ego "Shockwave Supernova," the outlandish and extroverted 'performance side' of the normally shy and reserved guitar virtuoso. With this new persona as partner, Satriani launches his wildly ambitious 15th solo album, Shockwave Supernova. Recorded late last year at Skywalker Sound in Lucas Valley, CA, Satriani assembled the dynamic trio of world-class musicians who had recently been part of his global tour; renowned keyboardist and guitarist Mike Keneally, a veteran of several Satch outings and recordings; along with drumming whiz Marco Minnemann and bass extraordinaire Bryan Beller.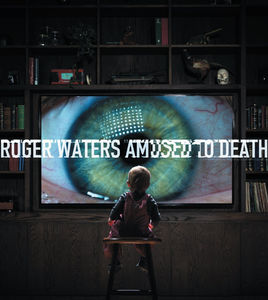 Roger Waters: Amused To Death Limited CD + Blu-Ray edition
includes a bonus BR disc containing a new 5.1 surround remix of the album on high-definition Blu-ray audio. Digitally remastered edition of this 1992 album features remaster completed by longtime Roger Waters/Pink Floyd collaborator and co-producer, James Guthrie. The art has been updated for 2015 by Sean Evans, the creative director of Waters' 2010-2013 The Wall Live tour and movie. An unblinking look at an entertainment-obsessed society, Amused to Death addresses issues that have only grown in complexity and urgency over the past two decades. With Amused to Death, Roger Waters sounded the alarm about a society increasingly and unthinkingly in thrall to it's television screens. Twenty-three years later, Amused to Death speaks to our present moment in ways that could scarcely have been anticipated two decades ago. In 2015, television is just one option in an endless array of distractions available to us anytime, anywhere, courtesy of our laptops, tablets and smartphones. With eyes glued to our screens, the dilemmas and injustices of the real world can easily recede from view.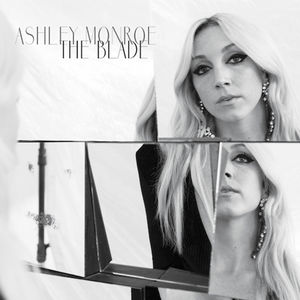 Ashley Monroe: The Blade     
At age 11, Ashley won a talent contest in Pigeon Forge, TN  where she sang "I Want to Be a Cowboy's Sweetheart", and found steady work at a theater there. Her parents played songs by the Eagles and Lynyrd Skynyrd. After her father died from cancer when she was 13, Monroe and her mother moved to Nashville so she could pursue her career in music. After a year in Nashville, she gained a publishing deal as a songwriter, which then led to her signing to a record contract with
Sony Records
  and she recorded her debut album in 2006. Longtime friends, Monroe, Miranda Lambert and newcomer Angaleena Presley formed an all-girl trio
Pistol Annies
, and released their album
Hell on Heels
, in April 2011.
In late-2008, Monroe collaborated with The Raconteurs and Ricky Skaggs on The Raconteurs single, "Old Enough", which was released in bluegrass form, and as a music video.
Monroe contributes backing vocals as a member of
Jack White
's Third Man House Band, which performed with Wanda Jackson on her newest album, The Party Ain't Over, which was released on January 25, 2011.
The Blade is Ashley's 2nd solo album.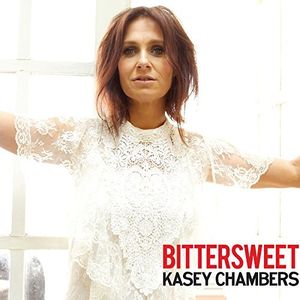 Kacey Chambers: Bittersweet 
the 10th studio album from singer, songwriter and storyteller Kasey Chambers. Bittersweet is her first solo record in four years. Produced by Nick DiDia (Pearl Jam, Bruce Springsteen, The Wallflowers) at Australia's Studios 301, Bittersweet is something of a departure for Kasey from the 'expected'. Signifying a new phase in her exciting and expansive career, Bittersweet sees Kasey enter the studio without producer/manager/ brother and good luck charm Nash Chambers for the first time.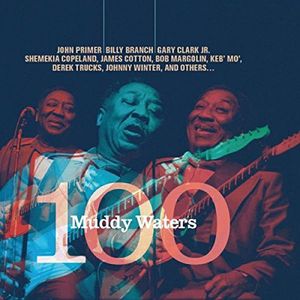 Muddy Waters 100      
this official and authorized centennial tribute to Muddy Waters is a once-in-a-lifetime CD event that celebrates, commemorates and contributes to the importance of this American icon and his musical legacy. This album features Muddy Waters band alumni and many of today's preeminent American blues and roots artists, including Gary Clark Jr., Shemekia Copeland, James Cotton, Bob Margolin, Keb' Mo', John Primer, Derek Trucks, Johnny Winter, and others. 15 tracks, all new recordings. Each song has been selected to represent a different period of Muddy's career.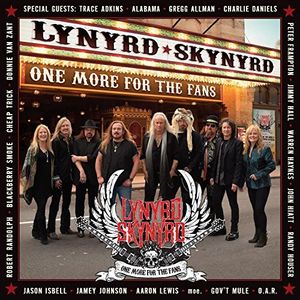 Lynyrd Skynyrd: One More For The Fans
The Loud & Proud Records team and Lynyrd Skynyrd have enjoyed success together for over 15 years and we are proud to continue the tradition with the release of the 2 CD/DVD Lynyrd Skynyrd – One More For The Fans, a celebration of the band's incredible musical legacy. As part of the campaign to save the Fox Theater from demolition in 1976, Lynyrd Skynyrd recorded their live album, One More From The Road, at the landmark theater. Their title Lynyrd Skynyrd – One More For The Fans, was inspired by that legendary album's title. With a catalog of over 60 albums and sales beyond 30 million worldwide, Rock & Roll Hall of Famers Lynyrd Skynyrd remain a cultural icon that appeals to multiple generations. Lynyrd Skynyrd continues to build on the legacy that began over 40 years ago in Jacksonville, Florida. Their last album, Last of a Dying' Breed, debuted at #14 on the Billboard Top 200, making it their highest charting album since 1977.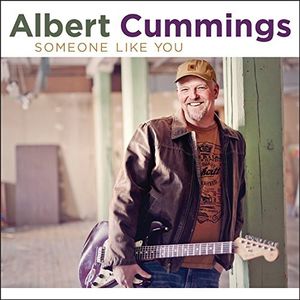 Albert Cummings: Someone Like You     
For his newest recording, 'Someone Like You,' Albert chose to record in Southern California with Grammy-winning producer David Z. (Buddy Guy, Prince, Jonny Lang, Gov't Mule) at the helm. Said Z, 'Albert Cummings writes, plays, and sings the blues like nobody else. What a blast to watch him jell in the studio with some of the best musicians in Los Angeles.' One of those musicians was Blind Pig labelmate and leader of The Basic Cable Band on the Conan TV show, Jimmy Vivino, who performs on three cuts. Cummings said, 'I'm tremendously excited about this CD and the team of people that will be working this record. It was such a pleasure to also work with David Z and Jimmy Vivino and so exciting to share their excitement about the potential this record has.'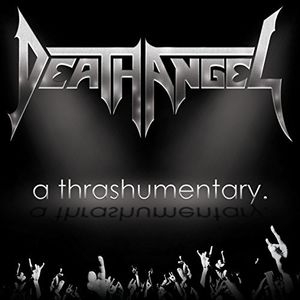 Death Angel: A Thrashumentary.   
Not every band who does an autograph signing at The Last Record Store can rise up to be musical legends, but every once in a while a group is able to exceed all expectations and define the boundaries of a genre. Among one of the youngest bands ever to storm the metal world, Death Angel have come to be known as one of the most influential bands to emerge from the 80s Bay Area Trash Metal scene. Death Angel weren't just a band, they were family! Originally formed in 1982 by five cousins, including surviving members, guitarists Rob Cavestany and vocalist Mark Osegueda, 'A Thrashumentary' tells the story of the bands incredible musical journey and of a dream that called for blood!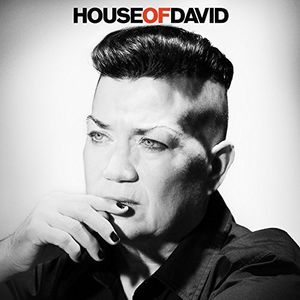 Lea DeLaria: House of David            
album by the actress and vocalist best known as Carrie 'Big Boo' Black in the hit Netflix series Orange is the New Black. The first major jazz reworking on Bowie's beloved catalog, the album features tracks such as a smooth bossa nova interpretation of "Golden Years," a trenchant "Life On Mars?" and a roof-raising gospel take on "Modern Love." Delaria boasts a multi-faceted career as a comedian, actress and jazz musician; she holds the distinction of being the first openly gay comic on television.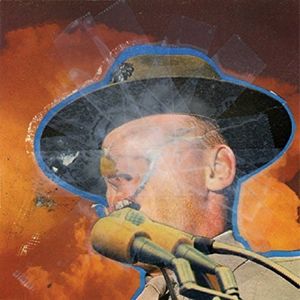 Ricked Wicky: King Heavy Metal            
the second album from prolific indie artist Robert Pollard's self-described "supergroup" (tongue practically piercing his cheek with self-deprecating irony). King Heavy Metal is a hitherto undiscovered species of rainforest songbird capable of changing colors in the ultraviolet and infrared spectrums. At once prog-struck, collagist, technically impressive, and melodically complex, King Heavy Metal lives up to and subverts its title over the course of its 12 songs. There's stuff on here that wouldn't be out of place on any post-Isolation Drills Guided By Voices album, stuff that wouldn't be out of place on an alternate-universe mid-70s Who album, and stuff that's as lo-fi, booze-addled, and sloppy as anything from "classic"-era GBV. Pollard's determined to establish Ricked Wicky as more than just another solo or side project: it's a proper, self-contained group, with significant contributions, both instrumental and songwriting, from guitarist Nick Mitchell (long time GBV/Pollard stalwart Kevin March supplies drums). Mitchell sings lead on two songs here, both presumably written by him as well.