New Releases out now include:

Mac DeMarco: Here Comes The Cowboy
Mac DeMarco returns with his album, Here Comes the Cowboy, the first album to be released on his new independent label, Mac's Record Label. The album features lead single "Nobody."
Check out the recent story on Mac DeMarco from The Press Democrat, written by our own Estefany Gonzalez

---

Rammstein
Good article in The New Yorker
---

Esperanza Spalding: 12 Little Spells
12 Little Spells finds Spalding conjuring in the medium of musical creation, through an exploration of the body, human energy and healing. Esperanza released one new spell per day on her website and social platforms as well as a "Liner Notes Live" hosted on Facebook all resulting in over 3.1 million views. The spells come in the form of new music, which was crafted by Spalding at a castle in Italy last month, and then recorded in sessions completed in Brooklyn. Each spell will be presented with song-specific imagery and video spells.
---

Christone Ingram: Kingfish
20 year-old blues firebrand comes bursting out of Clarksdale, Mississippi, with a sensational debut packed with piercing guitar, husky, impassioned singing and potent songwriting. Kingfish reinvigorates the blues with Ingram's infectious, youthful fire. Ingram recently opened for his mentor, Buddy Guy at The LBC, and Buddy makes a cameo on "Fresh Out," four-time Grammy winner Keb Mo is featured on a track and plays on five more, and Chicago blues harp master Billy Branch appears on one.
---

The National: I Am Easy To Find
I Am Easy To Find is The National's eighth studio album and the follow-up to 2017's Grammy-award winning release Sleep Well Beast. A companion short film with the same name will also be released with music by The National and inspired by the album. Oscar nominated Mike Mills, along with the band, is credited as co-producer of the album, which was recorded at Long Pond, Hudson Valley, NY with vocal contributions from Sharon Van Etten, Brooklyn Youth Chorus, Lisa Hannigan, Mina Tindle and more. The two projects are, as Mills calls them, "Playfully hostile siblings that love to steal from each other" – they share music and words and DNA and impulses and a vision about what it means to be human in 2019, but don't necessarily need one another. The movie was composed like a piece of music; the music was assembled like a film, by a film director. The frontman and natural focal point was deliberately and dramatically side staged in favor of a variety of female voices, nearly all of whom have long been in the group's orbit. It is unlike anything either artist has ever attempted and also totally in line with how they've created for much of their careers.
---

The Head and the Heart: Living Mirage
Early last year, The Head and the Heart came together in the Mojave Desert's Joshua Tree where they decided to shed old skin before writing their fourth album, Living Mirage, a sweeping, artful expansion of the earthy folk rock that once defined them. This recent "rebirth, a spirit quest of sorts," as bassist Chris Zasche describes it, came from growing pains after their last album, Signs of Light: the amicable departure of guitarist-vocalist Josiah Johnson, replaced by Matt Gervais (husband to singer-violinist Charity Rose Thielen), and the return of keyboardist Kenny Hensley. With a new beginning underway, the writing and recording process continued out of the desert, moving to Appleton, Wisconsin's The Refuge Fox Cities, West Seattle, Omnisound in Nashville, and Barefoot Recordings in Los Angeles with the help of Tyler Johnson and Alex Salibian (Harry Styles, Sam Smith, Cam) and engineer Ryan Nasci.
---

Jimmie Vaughan: Baby, Please Come Home
available on CD, and Limited Edition Aztec Gold Vinyl ! When it comes to the blues today, there are a handful of guiding lights to make sure the music stays true to its powerful source. The sound of pleasure and pain that first sparked musicians to create such a sound is a force that can never be underestimated. The mojo has to be there. Texas guitarist/singer Jimmie Vaughan has dedicated his life to making sure the blues not only stays alive, but remains full of life and an inspiration to all who listen. He's held onto the spirit of the blues for more than 50 years, and he isn't about to stop now. Vaughans first studio album since 2011, Baby, Please Come Home is a rolling and righteous celebration of everything the blues can be.
---

Rocketman Original Cast Recording
the original cast recording to the Paramount Pictures Motion Picture Rocketman. Directed by Dexter Fletcher (Bohemian Rhapsody) and Produced by Matthew Vaughn (Kick-Ass) the movie is a musical fantasy charting Elton John's breakthrough years and stars Taron Egerton (Kingsman) as Elton John, Jamie Bell (Billy Elliot) as songwriter Bernie Taupin, Richard Madden (Game of Thrones) as manager John Reid plus Bryce Dallas Howard (Jurassic World) as Elton's mother Sheila Eileen
---

Flying Lotus: Flamagra
New release from the record producer, musician, DJ, filmmaker, and rapper. Enter Flamagra – a work that sweeps up every quantum advance and creative leap of the last dozen years of Lotus career and takes them even further; the Warp release encompasses hip-hop, funk, soul, jazz, global dance music, tribal poly-rhythms, IDM, the L.A. Beat scene, but it soars above a specific vortex whose coordinates can't be accurately charted. Other than to say that it is a Flying Lotus record, perhaps the definitive one. An astral afro-futurist masterpiece of deep soul, cosmic dust, and startling originality. He s aided by a dream cast of collaborators: Anderson Paak, George Clinton, Yukimi Nagano of Little Dragon, Tierra Whack, Denzel Curry, Ishmael Butler of Shabazz Palaces, Toro y Moi, and his telepathic kinsman, Thundercat.
---

Mavis Staples: We Get By
Mavis Staples returns with a studio album produced and written by Ben Harper. Backed by Mavis' critically acclaimed live band, We Get By features 10 songs of longing, strength, and spirituality, presented with simplicity, grit and sublime beauty. Highlights include the buoyant, "Anytime", the cathartic, "Change", and the title track, an uplifting duet with Ben Harper.
---

Morrissey: California Son
Morrissey has always worn his influences on his black-on-the-outside sleeves. For as much as he crowed about the New York Dolls and the Cramps in his youth, his music both with and without the Smiths has reflected more erudite lyricists with an overall lighter musical touch. For California Son, the Pope of Mope has picked 12 lilting tales of injustice and unrequited love by some of his favorite artists and re-orchestrated them for his voice, improving some and turning others into head scratchers.
The best here are the ones with adventurous arrangements. "Some Say I Got Devil" was originally an eerie, self-reflective folk number by Melanie, but producer Joe Chiccarelli has helped Moz turn it into a dramatic, almost Ennio Morricone–inflected expression of existential pain. Where Melanie sounded scared and disappointed, Morrissey sounds confidently resigned to a life of disappointment (no surprises there). Similarly, he and his band have beefed up Joni Mitchell's arrangement of "Don't Interrupt the Sorrow" — a hypnotic track off her underrated The Hissing of Summer Lawns LP — and Morrissey croons it like a modern easy-listening number, echoing Mitchell's "you're darn right" rejoinders with extra conviction.
"Suffer the Little Children," a quivering, stuttering Buffy Sainte-Marie folk ballad, now sounds like a grand, Broadway number with hand claps and swaggering brass that comes off all the more over-the-top when Moz sings, "The Devil keeps his nails clean/Well, did you think he was a boogieman?" And his rendition of Roy Orbison's challenging "It's Over" is masterful, as he's a rare rock singer his age who has such a range (and it should be noted that Moz is now eight years older than Orbison was at the time of his death.)
But some of the other numbers are more puzzling. The album has been marketed as a collection of protest songs, but scanning the love songs shows that's not the case, and Morrissey has done no interviews so far to explain his viewpoint. Given recent controversies around his support of the ultra-conservative and exclusionary For Britain party, which have prompted a record shop in Wales to refuse to sell California Son, you have to question his motivations.
Nevertheless, here he is singing Bob Dylan's "Only a Pawn in Their Game," a retelling of civil-rights activist Medgar Evers' assassination that somewhat absolves the killer's racism because, the lyrics suggest, he was a tool of the political system. It makes you wonder what he wants listeners to take away from it. (And for the record, he sings it beautifully, tantamount in some ways to Stevie Wonder's performance of "Blowin' in the Wind" from a strictly vocal perspective.) There's also Phil Ochs' "Days of Decision," about standing up to societal oppression and Tim Hardin's sorrowful (and, in Morrissey's hands, infinitely more listenable) "Lenny's Tune" about the death of Lenny Bruce, who died from a morphine overdose. Perhaps he's pointing out that after 50 years, the world is still ill? What is clear from the recordings, though, is that the songwriters here all took humanist stances on the wrongdoing they're addressing.
Even more perplexing still here, are the droppings of AM radio fluff that seem to mean so much to him. Gary Puckett's "Lady Willpower" is an unusually bright and brassy request for a woman to give him her will (and it doesn't stray too far from the original arrangement). Laura Nyro's "Wedding Bell Blues" (with an assist from Green Day's Billie Joe Armstrong) is still curl-lipped, saccharine yearning in Morrissey's hands. But his take on Dionne Warwick's "Loneliness Remembers What Happiness Forgets" is peppy and easy — timeless pop comfort food — that makes the others feel a bit more at home.
Even without Morrissey explaining his motivations, the album is stil a look into his psyche. The track list suggests that he still thinks the world is headed for end times, that he still knows he's unlovable, that he longs for excitement. They also confirm his tenacity and consistency considering he's been talking about covering the Warwick number and Jobriath's groovy, psychedelic "Morning Starship" for more than 25 years. And they show off his ageless voice, still a rich tenor that can slide up and down the scale with grace and melodrama. Most of all, the songs are each slightly skewed and often quite cynical. Perhaps the most revealing thing here is what we've always known: Heaven knows he's miserable (and he's OK with that).
---

Black Mountain: Destroyer
New release from the Canadian rock band. Destroyer is structured around that first time behind the wheel of a hot rod. The fat, charging "Living After Midnight" riffs of opener "Future Shade" is, according to band member Stephen McBean, 'Straight outta the gates. FM radio cranked.' He ain't kidding. The song, and all of Destroyer for that matter, seems to exist at that crucial nexus of the early-to-mid 80s Los Angeles when a war between punk and hair metal was waged. Black Flag's "My War" tried and failed to keep the peace. But in the trenches, some hybrid ghoul was beginning to form in bands like Jane's Addiction and White Zombie. Shacked up in his rehearsal space, McBean found an old chair in an alley, spray painted Producer on the back and pressed record. Friends from the endless rock'n'roll highway were invited over and 22 songs were brought to life. While some were laid back into shallow graves to dig up once again at a later date, the remaining skeletons were left above ground – given organs, skin, eyes, and the opportunity to grow their hair real long and greasy. Some of these zombie hesher jams were sent on a journey to Canada where longtime band member Jeremy Schmidt, slipping on the Official Collaborator satin jacket, had at them with his legendary synth arsenal. As he added long owing robes, sunglasses, driving gloves and medallions, the undead songs began to transform into the new breathing creatures that make up Destroyer. Schmidt's work with these songs turned out to be the transformative glue for this new era of Black Mountain.
---

Lizzo: Cuz I Love You
Features the hit songs "Juice", "Truth Hurts" which is featured in the Netflix movie Someone Great and "Tempo" that features a rare appearance from Missy Elliott. Cuz I Love You features work with long-time collaborators Ricky Reed, X Ambassadors, Nate Mercereau, and Oak Felder. When you love yourself, anything becomes possible. Channeling boundless self-confidence through a downright earth-quaking voice, colorful persona, and undeniable star power, Lizzo struts into the spotlight and steps up with a whole lot of sass, spirit, and soul. Embracing her vocal range like never before and celebrating herself to the fullest, she speaks her mind, censors nothing, and delivers an enviable level of honesty, pure passion, and fresh fire.
---

Jesse Colin Young : Dreamers
the 19th solo album from one of rock's most influential and enduring singer-songwriters. Jesse Colin Young first made history with the Youngbloods on their classic '60s peace anthem "Get Together," and has amassed a loyal worldwide over the past five decades, will release his 19th solo album, DREAMERS, on May 24th, 2019 via BMG. Born Perry Miller, "Jesse" was born in Queens, NY. With his band The Youngbloods, Jesse would go on to release 10 studio albums, all charting in the US top 200. Jesse has released 18 albums, 19 singles and EPs, and has accrued over 200 writing and performance credits in his career.
~~~~~~~~~~~~~~~~~~~~~~~~~~~~~~~~~~~~~~~~~~~~~~~~~~~~~~~~~~~~
//////////////////////////////////////////////////////////////////////////////////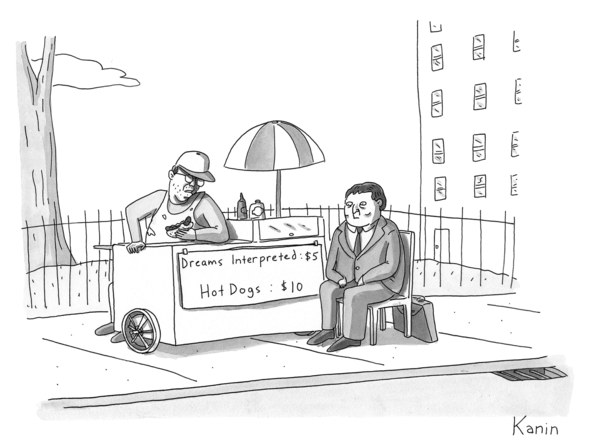 "That dream means you're hungry-how about a hot dog?"