Dear Friends,
A wise man once said, "It's people like you, that encourage people like us, to do shit like this." (I'm paraphrasing) While we can't do business face-to-face, our April rent is paid, we've got a store full of music, and we are willing to bend over backwards to get you some tunes!
Before we talk music, let me stress that we are taking this Covid-19 business super seriously. While one of our staff enters the shop everyday, we work alone, and we are hand-washin', surface wipin', glove wearin', mask totin' fools. So rest assured, if you order an album from us, it will be handled with care.
Here is what we've got going on currently: You want music, you can email us at lastrecordstore@sonic.net. We should get back to you in 24 hours. Keyword here is "should." If you don't hear back, try us again! You can also call us at (707) 525-1963. We have an answering machine, and after 37 years of never listening to messages, we are checking the machine, and calling folks back so we can sell stuff. Genius!
While you are passing the time on the social-distancing device, check out our LRS Facebook Page. We have a daily 4:20 pop-up shop, where you can see and purchase 10 different choice used albums that will be priced to move. New listings pop up daily at 4:20pm during the month of April. We also put stuff on the Instagram. Clever!
Please consider LRS for all your pre-recorded music needs. Browse Globally, Shop Locally. With us!
Here are some LPs and CDs were released in the month of March:
---

Pearl Jam: Gigaton
the 11th studio album from the acclaimed rockers. Gigaton marks the band's first studio album since 2013. "Making this record was a long journey," explains Mike McCready. "It was emotionally dark and confusing at times, but also an exciting and experimental road map to musical redemption." 2020 officially marks 30 years of Pearl Jam performing live, with over 85 million albums sold worldwide and a 2017 induction into the Rock and Roll Hall of Fame. Produced by Josh Evans and Pearl Jam.
---

Morrissey: No Soy Un Perro En Una Cadena
I Am Not a Dog on a Chain is the 13th studio album by British Alt-Rock icon Morrissey. The album is Morrissey's first album of original material since 2017's Low in High School. It was produced by Joe Chiccarelli and includes the single "Bobby, Don't You Think They Know?" features vocals from Thelma Houston.
---

In A Roomful of Blues
World-renowned, horn-fueled "little big band" releases their first release in seven years and their first new studio recording in nine. Roomful of Blues have over 364,000 career scans, even though their first six releases predated SoundScan. 2011's Hook, Line & Sinker, has scanned over 7,900 units. Tour dates in support of the new release begin in their native Northeast region, where they still do the most touring and are regarded as legends.
---

Al DiMeola: Across The Universe
Across The Universe' is a homage to The Beatles and their influence on generations of musicians and music lovers all over the world. You will enjoy the instantly recognizable Beatles melodies blended into the elaborated and unique style of one of the greatest jazz guitarists of our time. These recordings not only are means to pay tribute to the Beatles, whom Di Meola had admired since his teenage years, but also go back in time and capture all the moments that define him today as a man and guitarist who inspired generations of musicians. Di Meola invites his audience to accompany him on his very personal musical journey throughout his life. A life that has been accompanied by iconic Beatles songs like 'Hey Jude', 'Here Comes The Sun', 'Strawberry Fields Forever' and 'Yesterday'. 'Across The Universe' is a musical retrospective of Al di Meola's life, his music and his unique career of almost five decades.
---

Jim Lauderdale: When Carolina Comes Home Again
Jim Lauderdale comes back to his roots with When Carolina Comes Home Again, a bluegrass album of songs old and new. Chocked full of rich stories, tremendous foot stompin' tunes, and extraordinary musicianship, the album will delight bluegrass enthusiasts and beyond. With urgency and precision, the song 'When Carolina Comes Home Again' tells the tale of a man awaiting his lover, Carolina, to return home. In the cheeky 'Cackalacky' Lauderdale sings of his love of biscuits. Brimming with real life, there's a little something for everybody here.
---

Lilly Hiatt: Walking Proof
Lilly Hiatt felt lost. She'd just returned home from the better part of a year on tour in support of her acclaimed third album, Trinity Lane, and, stripped of the daily rituals and direction of life on the road, she found herself alone with her thoughts for the first time in what felt like ages. So Hiatt did what's always come most natural to her in times of questioning and uncertainty: she picked up a guitar. Over the course of the ensuing winter, she wrote a mountain of new music that grappled with her sense of self and place in the world, reckoning with issues that had been bubbling beneath the surface of her subconscious in some cases for years. The result is Walking Proof, Hiatt's fourth and most probing collection to date. Produced by former Cage the Elephant guitarist Lincoln Parish, the record walks the line between Hiatt's rough, rock and roll exterior and her tender, country roots, exuding a bold vulnerability as she takes a deep and unflinching look in the mirror. What emerges is a newfound maturity in Hiatt's writing, an abiding sense of calm in the face of chaos as she learns that sometimes, you have to let go in order to get what you want most. By the time she headed into Parish's Nashville studio in May, Hiatt had piled up more than twenty-five new songs, and with the producer's help, she pared it down to a tight and cohesive eleven. After capturing the core performances live with her band over the course of roughly a week, Hiatt devoted the early part of the summer to finishing touches, which included contributions from friends like Amanda Shires and Aaron Lee Tasjan along with a guest appearance from her father, legendary songwriter John Hiatt, who joins his daughter on record for the first time here. Lilly Hiatt's not feeling so lost these days, and with Walking Proof, she's crafted a roadmap to share with the rest of us.
---

Kim Richey: A Long Way Back: The Songs of Glimmer
Kim Richey celebrates the 20th anniversary of her album Glimmer with, A Long Way Back: The Songs of Glimmer, featuring new recordings of the songs from Kim's classic album. Produced by Doug Lancio, who also plays most of the instruments, A Long Way Back… allowed Kim to reinterpret these songs and give them a fresh, yet timeless sound. Other musicians on the album include Nielsen Hubbard and Dan Mitchell.
---

GRATEFUL DEAD ROAD TRIPS VOL. 3 NO. 2— AUSTIN 11-15-1971
Keith Godchaux's only been with the band a month but already he is fitting in like a glove. This fall 1971 show captures the Dead dancing down their improvisational high wire like only they can. On one side of the precipice are the free form jams of their earlier incarnations. On the other are the country-inflected tunes of American Beauty and Workingman's Dead, both released the preceding year. And no sequence captures the tension between the two quite like the first set's "Dark Star"/"El Paso" sequence, during which the band improbably (and seamlessly) veers from their spaciest song to their most cowboy cover and back again. A true marvel of a medley. Then, speaking of cowboy, the second set goes full-on boots 'n' spurs (the show is in Austin, after all) for its first half-dozen songs, winding up with a barn burning "Cumberland Blues." And then another sublime medley of "Not Fade Away" segueing into a "Jam" that toys with the "China Cat Sunflower" theme, followed by a rip-roarin' "Goin' Down the Road Feeling Bad" and back to "Not Fade Away." Blair Jackson's liner notes chart the course. HDCD sound mastered by Jeffrey Norman, too…never before available in stores!
Volume 3 No. 2 Presents the Band Playing in Austin, TX Shortly After Keith Godchaux Joined. The Concert Also Captures the Dead in a Transitional Phase Balanced Between Their Previous Exploratory Jamming and the More Structured Country-Rock Tunes of American Beauty and Workingman's Dead.
---

Sufjan Goes New Age !
Aporia is a New Age album from Sufjan Stevens and his step-father and record label co-owner, Lowell Brams, brimming with moody, hooky, gauzy synthesizer soundscapes and created collaboratively in the spirit of the New Age composers who sanded off the edges of their synths' sawtooth; Aporia is not a mere curio in the Sufjan Stevens catalog – but a fully realized collaborative musical piece.
---

Brian Fallon: Local Honey
The lead singer of beloved heartland-punk band The Gaslight Anthem, Brian Fallon steps away from that sound and into a stripped-down Americana space on his third solo album, Local Honey. Produced by Grammy-award winning producer Peter Katis (The National, Frightened Rabbit, Death Cab for Cutie), the album showcases Fallon's songwriting in small vignettes, from a loving devotional for his daughter to a vengeful murder ballad.
---

Kandace Springs: The Women Who Raise Me
From the beginning of Kandace Springs' album – as those warm, hand-plucked bass notes fill the air – you know you've arrived at something different. While 2018's Indigo found the Nashville singer-pianist bend into new genre forms, The Women Who Raised Me adheres sonically to jazz while Springs travels across a century of music, covering the women who inspired her while she was growing up, putting her own spin on songs associated with a dozen of the greatest female vocalists of all-time.
---

Lukas Nelson & the Promise of the Real: Naked Garden
'When we walked out of Shangri-La recording studio on the sixth day, we knew we had captured something special. The process had been simple: we would gather around a coffee table on the lawn, Lukas would present a new song on an acoustic guitar, and then we'd go inside and roll tape. The atmosphere was joyful and mellow, yet intensely productive-we rarely spent more than two takes on a song before moving on to the next one. It was so productive, in fact, that there was simply no way to fit all the material on one release. So think of this project as something of an epilogue to our previous album, Turn Off The News (Build A Garden). Some of these tracks are alternate performances of songs from that record. Others, like "Bad Case", appear in their early developmental stages. But the majority of this album comprises songs that, for one reason or another, didn't make the final cut, and yet were just too special to keep to ourselves. Some strings are out of tune. Some lyrics are inconsistent. There's microphone bleed, tape machine buzz, conversations and laughter between takes… that's how we like it. Our hope is that Naked Garden offers a glimpse behind the curtain, at POTR in our most raw, honest, and naked state. For our band's name is truly our mantra, and if nothing else, this project is an attempt to make good on our promise.'
---

Waxahatchee: Saint Cloud
Written immediately in the period following her decision to get sober, the album is an unflinching self-examination. This raw, exposed narrative terrain is aided by a shift in sonic arrangements as well. While her last two records featured the kind of big guitars, well-honed noise, and battering sounds that characterized her Philadelphia scene and strongly influenced a burgeoning new class of singer-songwriters, Saint Cloud strips back those layers to create space for Crutchfield's voice and lyrics. The result is a classic Americana sound with modern touches befitting an artist who has emerged as one of the signature storytellers of her time.
Over the course of Saint Cloud's 11 songs, which were recorded and produced by Brad Cook (Bon Iver), Crutchfield peels back the distortion of electric guitars to create a wider sonic palette than on any previous Waxahatchee album. It is a record filled with nods to classic country folk-inspired tones, and distinctly modern touches.
---

Dua Lupa: Future Nostalgia
Global Pop superstar Dua Lipa is back with Future Nostalgia. Dua arrived in style in 2015 with her self-titled, chart topping debut album which eclipsed 4 million sales worldwide with single sales reaching over 40 million. Dua Lipa is also officially the most streamed album by a female artist in Spotify history. Dua made Brit Award history in 2018 by becoming the first female artist to pick up five nominations, with two wings for British Breakthrough Act and British Female Solo Artist, all while selling out tours around the world. In early 2019, she received two Grammy awards for best new artist and best dance recording.
---

The Weeknd: After Hours
The Weeknd's latest chapter, After Hours, features the global hits "Heartless" and "Blinding Lights". Filtering R&B, pop, and hip-hop through an ambitious widescreen lens, quietly took over popular music and culture on his own terms. As a result, the multi-platinum two-time Grammy Award winner has emerged as one of the most successful and significant artists of the 21st century.
---
//////////////////////////////////////////////////////////////////////////////////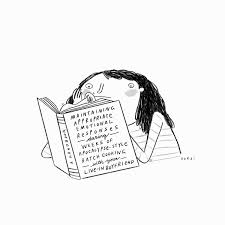 ///////////////////////////////////////////////////////////////////////////////////
👐 Wash Your Hands ~ Keep Your Distance 👍